is a german writer, photographer, filmmaker. Born in 1971, Katja grew up in the west german town of Kassel, home of Little Red Riding Hood and Sleeping Beauty.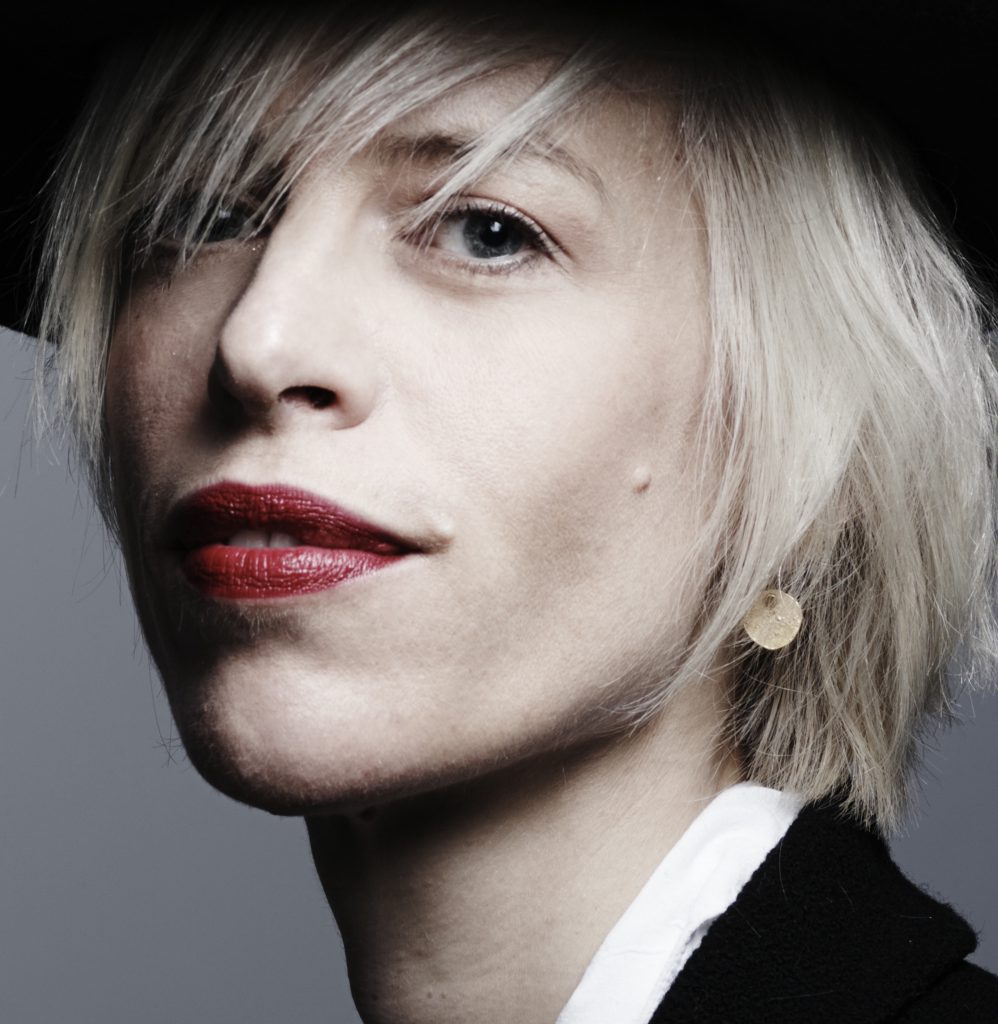 Katja attended Friedrichsgymnasium, the same grammar school as the Brothers Grimm. As a way of surviving this Teutonic institution, her line between fantasy and reality soon began to blur. With dysfunction instilled from a young age, a career in entertainment naturally followed.
After a BSc in "Communication Studies" at London's Brunel University and graduating from the British Film Institute's MA program in 1995, she worked as a journalist specializing in film and popular culture, writing for Variety, Esquire, The Financial Times, The Independent on Sunday, Dazed & Confused, and German Vogue. Her articles ranged from interviews with movie stars and filmmakers to stories such as "I Was a Teenage Groupie – But My Daughter Thinks I'm All Right Now," "Why Are The Germans So Kinky?," "Hitler Stole My Birthday" and "Female Spectatorship or Does My Gun Look Big in This?"
With the entertainment business now thoroughly demystified, Katja fell hopelessly in love with, and married, German über-producer Bernd Eichinger. She worked on the Oscar-nominated The Baader Meinhof Complex with him and wrote the book to go with the film. Despite her refusal to write his memoir, her husband continued to tell her stories of his hell raising adventures in the screen trade. When Bernd tragically passed away, she decided to write these stories down in BE, her bestselling biography of (and love letter to) her late husband.
Eichinger continues to write essays and lectures on popular culture. For example, for a volume by the German Film Institute about the cigarette in movies she wrote "Cinema of Desire – How the Cigarette Tells Us What We Really Want." Her article about Disneyland in the Frankfurter Allgemeine Zeitung inspired German artist Thomas Struth's recent exhibition at Marian Goodman's gallery in New York.
In 2014 Katja Eichinger published her first novel American Solo, which Süddeutsche Zeitung calls "an electrifying psycho-thriller about power, fear and the looming abyss." Vogue says: "Katja Eichinger pulls the reader softly yet irresistibly into the labyrinth of an obsession." and Die Zeit, Germany's holy grail of intellectualism: "Eichinger elegantly stages the protagonist's metamorphosis from egomaniac to psychopath." Last but certainly not least, the Frankfurter Allgemeine Zeitung says "If this was an album rather than a book it would probably be punk rock, fast and loud."
Contact:
Presseanfragen: Tanja Schmidt, Aufbau Verlag, schmidt@aufbau-verlag.de
Management: Tessy Schulz; iam@tessyschulz.com
Allgemein:
Prof. Mathias Schwarz
SKW Schwarz Rechtsanwälte
D-80333 München
Wittelsbacherplatz 1